Manufacturing in India
GRAND OPENING!
Our brand new manufacturing facility celebrated its grand opening June 10. View the image gallery below for pictures of the event and click here for the full press release.
Click Image to Expand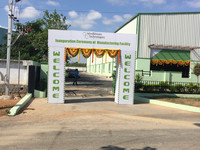 Check out the time lapse video below to see construction of the facility from start to finish!